Liposuction in Beverly Hills

Are you considering having liposuction in Beverly Hills? Are you sure that it is liposuction that you need instead of a tummy tuck in Beverly Hills? Have you talked to a Beverly Hills Plastic Surgeon who specializes in body contouring and liposuction in Beverly Hills?
Today, many men and women who want to improve their shapes and figures choose to undergo Liposuction in Beverly Hills. In your search for a Beverly Hills liposuction specialist who is an expert in liposuction and body sculpture, you will come across many questions and controversies.
You may ask yourself: which Beverly Hills plastic surgeon is able to perform the best liposuction, at the best price, in the safest setting? Should I go to Beverly Hills for liposuction, or is there another Board Certified Plastic Surgeon in a nearby city who can give me the body that I am looking for? What is the best and safest liposuction technique that is available in Beverly Hills?
Liposuction Techniques
There are a variety of Beverly Hills liposuction techniques available:
1. Tumescent Liposuction or Super-Wet Liposuction
2. VASER-Assisted Liposuction
3. Laser-Assisted Liposuction
4. Ultrasound-Assisted Liposuction (UAL)
5. External Ultrasound-Assisted Liposuction (XUAL)
6. Power-Assisted Liposuction
7. Large-Volume Liposuction
If you are considering a liposuction in Beverly Hills, some good questions you should ask your Beverly Hills liposuction surgeon are:
Are these different liposuction techniques equally safe?
What are the risks and complications associated with each liposuction technique?
Which liposuction technique is best for me?
What type of anesthesia is safest for liposuction?
Should you have liposuction under local, regional, or general anesthesia?
Can all forms and amounts of liposuction be performed under local anesthesia?
Does your Beverly Hills plastic surgeon uses a Board Certified anesthesiologist or does his or her nurse administer the anesthesia?
Does your plastic surgeon employ Licensed Registered Nurses to monitor and care for you during your liposuction recovery?
Who is going to see you for your follow-up care: an office assistant or the plastic surgeon himself?
Is their surgery facility just a converted examination room, or is it a Medicare Certified and accredited ambulatory surgery center?
It is also important to ask where the liposuction is going to be performed. You should keep in mind that just because the office of the Beverly Hills plastic surgeon is fancy, it does not mean that their operating facilities are sterile, safe, or modern.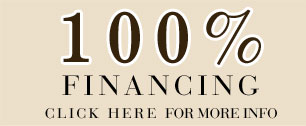 Beverly Hills Liposuction Plastic Surgeon
If you are considering a liposuction procedure and are searching for the right Beverly Hills liposuction plastic surgeon, some good questions to consider and ask are:
What qualifications should your Beverly Hills Plastic Surgeon have in order to perform the liposuction technique you are considering?
Should they be Board Certified in Plastic Surgery, Cosmetic Surgery, Dermatology, Gynecology, or perhaps Oral Surgery?
Do they need formal Residency Training in liposuction or is a liposuction course in a world-renown plastic surgeon's office adequate?
How much experience does your cosmetic plastic surgeon have in liposuction and body contouring of different areas of the body such as the abdomen or tummy, flanks or love-handles, back, arms, neck, thighs or saddlebags, legs, or calves?
Does the location of plastic surgery center matter to you?
The answers to these important questions about liposuction can be found through the links provided above- under "Liposuction Topics"- by Dr. Younai, who is a Board Certified plastic surgeon with experience in thousands of liposuction procedures on men and women from all around the world. Feel free to watch a Youtube video of patient testimonials at the California Center for Plastic Surgery Media Center. You can also view many before-and-after liposuction pictures at our plastic surgery photo gallery.
If you have questions about liposuction not answered on this site, have specific questions about plastic surgery financing, or would like to get Dr. Younai's one-on-one advice, you can contact him via e-mail by clicking on the "Contact Us" tab above or by calling 1-818-386-1222.