Liposuction Candidates Los Angeles
"After fighting my weight my whole life, I had abdominal liposuction. Now, I no longer have that beer belly that plagued me. The best part is, having made this investment and gone through surgery, I am motivated to eat better, and to exercise more often."
–Mike, age 43
Men and women who have diligently tried diet and exercise to reduce their size, and who have been frustrated time and again because they cannot achieve their ideal size and figure, are good candidates for liposuction. Often, these are people who have gained disproportionably large amounts of weight and fat due to pregnancy, or prescribed drugs such as hormone replacement therapies or cortisone. Also, those who have stubborn areas of localized fat such as "saddlebags," "thunder thighs," "love handles," and "double chins" are good candidates. These are areas of the body that, for genetic reasons, are resistant to exercise and dieting. Patients complain that, rather than losing weight from these problem areas, they lose it in their face, in their breasts and in parts of their bodies that they are happy with. This, in turn, makes them feel as if they appear prematurely older.
As a general rule, the best candidates for liposuction are those who have maintained a stable weight for at least six months, whatever their size.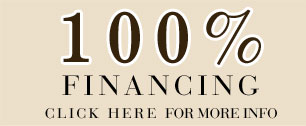 How do I know that I have enough fat to be liposuctioned?
Pinch an Inch! If you can get an inch or more of tissue between your thumb and index when you pinch an area of your body, that means that you have enough fat there to be liposuctioned. This is only an approximation, since the thickness of skin and subcutaneous fat varies through out the body. The rule of "pinch an inch" applies mostly to the trunk and extremities.
What Is the Difference Between Liposuction and a Tummy Tuck?
Basically, liposuction is designed to remove excess fat from beneath the skin. Abdominoplasty, or a "tummy tuck," is designed to remove excess skin and to tighten the abdominal wall and skin. While liposuction can significantly reduce the clothing size in a person who is generally obese, a tummy tuck may not change clothing size at all. On the other hand, a person who has lost much weight and has loose, hanging skin that makes everyday tasks and wearing clothing difficult, a tummy tuck is more effective.
Who is Not a Good Candidate for Liposuction?
Liposuction is not a "quick fix" that you can undergo repeatedly as a way of "keeping in shape." Also, liposuction is not a solution for correcting unstable or traumatic situations in your life – such as serious diseases, unhappy marriages or mental illness. Liposuction cannot make people fall in love with you, or save your marriage!

Can I Undergo Liposuction If I Have Diabetes, or Other Chronic Conditions?
Men and women who have chronic health conditions, such as thyroid disease, diabetes, high blood pressure, and arthritis can still undergo liposuction – provided that their conditions have been successfully optimized by their physician. Even as the most commonly performed cosmetic procedure, liposuction is still major surgery, and must be treated as such in all cases. A responsible plastic surgeon will perform blood tests, and take a comprehensive medical history to assure that all risks of surgery are minimized.
During your consultation, Dr. Younai will review your treatment options for body contouring and Liposuction, including pros and cons, potential risks and complications, recovery course, pre and post operative instructions, and esthetic outcomes. There are also many before-and-after pictures, high resolution images of Liposuction available in our photo gallery.
If you are considering liposuction in Beverly Hills or Los Angeles contact board certified plastic surgeon Dr. Younai. The California Center for Plastic Surgery serves Beverly Hills, Los Angeles, Santa Monica, Hollywood, Burbank, Sherman Oaks, Encino, Calabasas, Woodland Hills, Thousand Oaks, Westlake Village, Pasadena, Glendale, Valencia, Palmdale, Fresno, and Oxnard.