Liposuction Cost & Prices Los Angeles
Are you curious to find out the cost of liposuction in Los Angeles? Do the prices of
liposuction procedures vary in Beverly Hills and Los Angeles? Throughout the USA, and especially in Los Angeles and Orange Counties, liposuction prices are mainly based on the number of body areas that are contoured. For example, if you are having liposuction of your abdomen, the following areas are suctioned: upper and lower tummy, flanks, and sometimes the lower back. There are some body parts such as the arms, calves, and the neck which are more difficult to liposuction, and thus are more expensive.
The cost of liposuction in Beverly Hills also depends on the liposuction technique used. Typically, laser liposuction, otherwise known as SmartLipoTM costs more than tumescent liposuction; because it costs a plastic surgeon much money to purchase a "smart liposuction" machine. Likewise, a Vaser liposuction or ultrasound assisted liposuction is priced higher by most Beverly Hills plastic surgeons.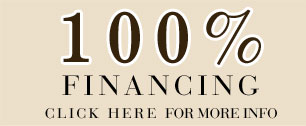 Other factors that affect your price of liposuction in Los Angeles are the experience, expertise, degrees, and certificates that your surgeon holds. For example the professional fees for most Board Certified Plastic Surgeons are typically higher than non-Board Certified doctors who call themselves cosmetic surgeons. Despite the price, it is always wiser to go the most experienced Board Certified Plastic Surgeon who specializes in Liposuction and other body contouring procedures such as tummy tuck or abdominoplasty.
Additional fees for liposuction surgery include surgery center fees, liposuction
recovery facility fees, anesthesiologist fees, and the cost of compression garments. Be aware of doctors who emphasize doing your liposuction under local anesthesia instead of general anesthesia. The only real advantage of liposuction performed under local anesthesia is a nominal savings of not having to use an anesthesiologist! The drawback of having local anesthesia liposuction is having much more discomfort and anxiety, as well as limiting the amount of fat that can be safely and comfortably removed.
Finally, the cost of liposuction can also depend on how you pay for it! Financing liposuction surgery can include additional financing or processing fees.
As you know cheap is not always the best, especially when it comes to having surgery. Before having liposuction you should evaluate your plastic surgeon's credentials, experience, the surgical facility that he/she uses; and even the anesthesiologist's credentials. Also review before and after photos and pictures of liposuction results of your cosmetic surgeon in order to really found out if they are an expert in liposuction.