Liposuction for Men Los Angeles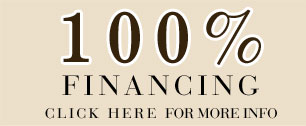 Liposuction in Beverly Hills is one of the most popular plastic surgery procedures for men. Los Angeles men want to have the toned body and to look and feel their best. Liposuction and liposculpture enables Beverly Hills men to get the chiseled body that they can't just get with exercises or dieting. Liposuction removes excess body fat from areas that is hard to get rid off, such as the flanks, "love handles", abdomen, back, chest, and neck. As men age, their bodies also change. The changes that men observe with aging are in part due to the change in the hormone levels, such as Testosterone, as well as their metabolic rate. This, along with change in activity level can dramatically affect how and where men accumulate body fat. While some men gain weight around their waist, others accumulate fat within their abdominal viscera, and yet some gain fat in their chest and thus develop male breasts- Gynecomastia. In Beverly Hills and Los Angeles Gynecomastia is a taboo that is seldom talked about, while it has become an epidemic in aging men. Liposuction combined with micro-excision of breast gland is the preferred plastic surgery technique for the treatment of Gynecomastia.
Male Liposcution for Men of All ages

Liposuction Techniques for Men in Beverly Hills
The most prevalent liposuction technique used by plastic surgeons in Beverly Hills is tumescent liposuction which can deliver great refinement and contouring of the male body with minimal side effects or complications. Other techniques such as UAL (Ultrasound Assisted Liposuction), Smart Lipo, Lipo Zap, and Laser Liposuction have recently been introduced that have questionable benefits over Tumescent Liposuction.
Liposuction Recovery for Men in Beverly Hills
Most men take off about a week after having had liposuction of abdomen in Beverly Hills. Liposuction of the chest for Gynecomastia has a similar recovery course. During this week men are able to move around and maybe work from home. They have to wear a post-surgical girdle or abdominal binder for up to six weeks, but this does not limit them from being active. In fact, I recommend my patients to start exercising as soon as they feel like it. I have found that early activity, and massaging of the liposuctioned areas, helps achieve the optimal results.
What happens if you gain weight after Liposuction?
Because liposuction removes the majority of the fat cells from the area that had been liposuctioned, such as the abdomen, if a man gains much weight, it tends to more so accumulate in other areas which had not been liposuctioned, such as the buttocks or thighs.



What is the most frustrating dilemma for men who seek liposuction in Los Angels?
While some men accumulate their excess body fat around their abdomen, and specifically in their subcutaneous tissue (under the skin); other store most of their fat in their gut or abdominal viscera. The fat that builds up in the abdominal viscera or gut can not be liposuctioned. Excess visceral fat gives men the appearance of having a "bear belly". Only an experienced Board Certified Plastic Surgeon can adequately evaluated you to determine if the majority of your abdominal fat is located in the subcutaneous tissues or it is internal and thus can not be liposuctioned.
At the California Center for Plastic Surgery, Dr. Sean Younai, who is a Board Certified Plastic Surgeon, reviews your treatment options for body contouring and Liposuction, including pros and cons, potential risks and complications, recovery course, pre and post operative instructions, and esthetic outcomes. There are also many before-and-after pictures, high resolution images of Liposuctionavailable in our photo gallery.
If you are considering liposuction in Beverly Hills or Los Angeles contact board certified plastic surgeon Dr. Younai. The California Center for Plastic Surgery serves Beverly Hills, Los Angeles, Santa Monica, Hollywood, Burbank, Sherman Oaks, Encino, Calabasas, Woodland Hills, Thousand Oaks, Westlake Village, Pasadena, Glendale, Valencia, Palmdale, Fresno, Bakersfield, and Oxnard.