Liposuction in Los Angeles
Los Angeles liposuction specialist Dr. Sean Younai expertly performs liposuction, liposculpture, and lipectomy at the California Center for Plastic Surgery in Southern California. Dr. Younai is a Board Certified Los Angeles Plastic Surgeon dedicated to providing his patients with superb cosmetic surgery results.

What is Liposuction?
Liposuction is designed to remove fat from various areas of the body, leaving those areas looking smoother and better-proportioned. Liposuction can remove fat and sculpt the body in ways not possible by other means. This cosmetic surgery procedure can treat chunky thighs, bulging love handles, double chins, saddle bags, and others undesirable cosmetic issues. In Los Angeles, liposuction has become a popular cosmetic surgery procedure because it is very effective and results in only minimal scarring.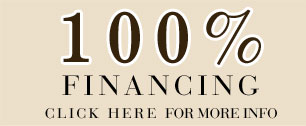 Since actual fat cells are removed from the adipose tissue, fat will not be regained in the area that has been liposuctioned. Therefore, when patients gain weight after their liposuction procedures, the gained fat tends to settle in areas of the body that have been untouched by liposuction, such as the neck, arms, and thighs, in the case that liposuction of the abdomen has been performed, for example.
Although liposuction is able to sculpt the body by eliminating pockets of fat tissue, patients should view liposuction as neither a substitute for dieting and exercise nor a surgical weight loss procedure. Liposuction is a body contouring procedure designed to reshape abdomen, thighs, chin, arms and other parts of the body. Ideal candidates for liposuction are those who are already at or near a stable, healthy weight and want to improve their body contours and enhance their curves. Ideal candidates are patients who have elastic skin that will be able to shrink well and efficiently after liposuction.
Dr. Younai uses the tumescent technique to remove fat from the body. During this procedure, the doctor injects fatty areas with a solution that helps reduce blood loss and eases the removal of fat. Then, through very tiny holes in the skin, excess fat is suctioned out. There are other fat removal techniques, such as ultrasonic liposuction or laser liposuction; however, Dr. Younai feels these procedures expose patients to unnecessary risks and potential complications. After undergoing liposuction, patients may experience some temporary pain and discomfort, as well as some bruising and discoloration in the treated areas. Most patients usually return to their normal activities within a few days after their liposuction procedures.
To learn more about our Los Angeles liposuction services and other various fat removal techniques available at our facility, please contact our office today and schedule a consultation appointment. It is important to have a good understanding of the procedure before making a decision. Also feel free to view before and after liposuction photos of our previous patients.
Call us today at 818.386.1222 to find out more about liposuction in Los Angeles and see how you can get a FREE liposuction consultation!