Liposuction in Orange County
Many men and women of Orange County have Liposuction by Dr. Sean Younai at the California Center for Plastic Surgery. Dr. Younai is known as one of the foremost plastic surgeon experts in Liposuction in Orange County, even Southern California.
What is Liposuction?
Liposuction, or lipectomy, is a cosmetic plastic surgery procedure that involves the removal of fat deposits from specific areas of the body (e.g. abdomen, love-handles, arms, neck, thighs, buttocks) in order to sculpt and create a well-proportioned figure. Dieting and exercise may only help to reduce total body fat, but do not typically induce fat reduction in specific areas of the body. In fact, some people complain that while trying to lose weight in one area by dieting, they have ended up losing "too much" in other areas; good examples of losing "too much" weight in certain areas are breasts that have lost volume and have begun to sag, or faces that have become too hollow due to lost facial volume.
Liposuction in Orange County works by removing fat deposits, or adipose tissue, from areas that appear disproportionately large due to the presence of excess fat. Liposuction can treat areas such as the face and neck, chest, breasts, abdomen, flanks, back, arms, buttocks, thighs, calves and ankles. Specifically, Orange County liposuction can eliminate specific unwanted cosmetic issues such as the double chin, chunky thighs, "saddle bags", love handles, gynecomastia or male breasts, and much more.
Although people can lose much weight and fat by liposuction in one sitting through Large Volume Liposuction, it is not meant to be used as a quick weight loss procedure, nor is it to be used as a substitution for a controlled weight loss and exercise program. In fact, those who benefit the most from liposuction are those that have been able to maintain a stable, normative weight during the past several months. To find out if you are a candidate for liposuction at our Southern California facility, contact our office to schedule a consultation.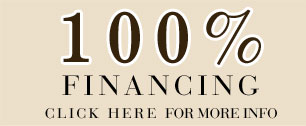 Tumescent Liposuction in Orange County
Tumescent Liposuction in Orange County is a very safe procedure if it is performed by an experienced Orange County Board Certified plastic surgeon in an accredited surgical facility and under the supervision of a Board Certified anesthesiologist. Dr. Younai, is a Board Certified plastic & cosmetic surgeon who serves Orange County and has years of experience, with hundreds of satisfied patients. He performs tumescent liposuction and liposculpture at the state-of-the-art Regency Surgery Center which is accredited by AAAHC and the State Medicare Department of Health. This outpatient surgery center which is not far from Orange County is staffed only by nurses who are licensed and are there to make your plastic surgery experience as safe, comfortable, and successful as possible.
The tumescent liposuction technique involves injecting fatty areas with a solution that minimizes blood loss, eases the removal of fat, and reduces post-surgery discomfort. Then, through very tiny holes, the excess fat is suctioned out. There are no surgical scars, other than the few, tiny holes in the skin through which fat was liposuctioned out; healed post-surgical scars usually don't look bigger than a freckle. The surgery can be performed under local or general anesthesia.
Before undergoing this or any other cosmetic surgery procedure we recommend that you see Dr. Younai for a thorough and informative consultation. During this time, Dr. Younai will spend ample time with you reviewing before-and-after pictures and discussing the different treatment options and which technique is best for you. Click here to contact us for more information about liposuction in Orange County and Southern California.
Please click here to view before and after photos of liposuction procedures.