Liposuction Surgery Preparations Los Angeles
How Should I Prepare for Liposuction in Beverly Hills & Los Angeles?
Prior to Liposuction Surgery
Your Plastic Surgeon will provide very specific Pre-operative instructions prior to your cosmetic surgery so you will have an optimal and safe experience. These include what medications to avoid to prevent excessive bleeding and bruising, required medical exams, what to eat and drink prior to liposuction surgery, and the prescription of an anti-nausea pill to take on the morning of the surgery. In all cases, you will be asked to have a reliable friend or family member take you home after liposuction, as you will not be allowed to drive. Some procedures do require overnight stay in an aftercare facility or a hospital.
Get all your prescriptions filled in advance of liposuction, and bring ALL your medications with you on the day of cosmetic surgery.
Also, tend to all of your chores and to do things before your liposuction so you don't have to worry about taking care of things early during your recuperation. This means if you usually clean the house, you should do so in advance of your cosmetic surgery. Have your hair cut and colored, wax your legs, pay your bills, and take your dog to the vet before your planned day of liposuction!
Pre-operative Instructions from the Plastic Surgery Center of Dr. Sean Younai:
1: If you are older than 45 years, or have heart disease, we require a pre-operative EKG, which would either be done by your internist, cardiologist, or at our facility. Heart disease and all other medical illnesses need to be monitored first by an internist or specialist.
2: If you are anemic, or have a low blood count, please notify our office well in advance of surgery so that we can start you on Iron supplement. You cannot have liposuction if you are anemic
3: For Large-Volume-Liposuction we routinely have patients take over the counter Iron supplements (Ferrous Sulfate 325 mg) twice daily, for several weeks prior to liposuction. This will help raise their blood count to the upper limits of normal, so that patients don't become too anemic and symptomatic after large-volume-liposuction.
4: Women who have their liposuction during their menstrual period do loose more blood with liposuction. Therefore, if you usually have heavy periods, and/or are planning to undergo large-volume-liposuction make sure that your surgery does not coincide with your menstrual period.
5: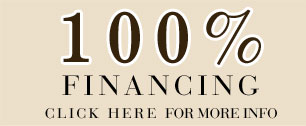 Pre-operative laboratory blood and urine tests are done usually within 10 days of your surgery date. If you do have health insurance this might be covered, otherwise, the laboratory will charge you.
6: If you have specific medical illnesses, allergies, or physical handicaps, please notify our staff during your pre-operative visit.
7: If you have had a history of forming blood clots in your legs, deep venous thrombosis (DVT), Pulmonary Embolism (PE), or are known to have hypercoagulability, you need to notify your surgeon prior to surgery, so that necessary precautions can be taken for your surgery.
8: Please refrain from taking any Aspirin, Aleve, Advil, Motrin or other NSAID for ten days before your surgery. These drugs can increase the incidence of bleeding and bruising.
9: Do not drink or eat after midnight, the night before your surgery. This means no coffee or breakfast on the morning of your surgery. You should take all your medications with a little water. If you have to take diabetic medication or insulin, be sure to have instructions from our office on how much of it to take the morning of surgery.
"After I had liposuction on my love handles and on my hips, I felt really sore – a burning feeling as if I had worked exercised too much. My back especially would feel that way. But massaging the area a lot with oils and creams and applying heat was very helpful." Renee, age 35
10: Please remove and leave behind all jewelry, watches, and body rings before you come in for your surgery. Please do not wear any makeup or perfume.
11: Before leaving home for your surgery, take one "nausea pill"- COMPAZINE – with a little water.
12: Get all your prescriptions filled in advance of surgery, and bring ALL your medications with you on the day of surgery.
13: Please wear comfortable and loose clothing the day of surgery. It would be helpful if you wear front open tops and loose sweat pants.
14: We ask you to check the fit of your compression garment in advance and to bring it with you to surgery.
15: Set up your bed in an area that is easily accessible and that you don't have to climb multiple stairs. Have bunch of pillows or cushions available so that you can place them behind your back and under your knees after the surgery.
16: You should make arrangements for a responsible adult friend or family member to take you home after surgery. You are not allowed to drive yourself home or take a taxi. After surgery, this caregiver is required to stay with you and to monitor and assist you for at least the first 24 hours after surgery. If you don't have such a person please let us know in advance so that we can help you make arrangements for a stay at an after-care facility or hospital.
17: For those who travel from out of town for Liposuction or other cosmetic surgery procedures we require that they be accompanied by a mature and capable adult that can drive and help them with their daily recovery chores. Furthermore, they should arrange to stay in a local hotel or after-care facility for enough time so that they can be monitored by the doctor and his assistants. Depending on the extent of your planned surgery, we will recommend a range of days that you should stay in town, before returning home. If you must travel alone, please let us know in advance, so that we can help you acquire nursing assistance. You are also responsible for your own transportation and personal-care expenses. Most importantly, please plan in advance and communicate with our office your travel and stay plans, so that we can help coordinate a smooth plastic surgery recovery for you.