Liposuction Revision Los Angeles
Considering that liposuction is one of the most common cosmetic surgery procedures in Beverly Hills and Los Angeles, there are a number of patients who are dissatisfied with their liposuction results.
The most common reason for being unhappy with liposuction result in Beverly Hills is lack of seeing significant results. As an expert in Liposuction and Body Contouring, Dr. Younai comes across many patients that come to him for revision liposuction just because their plastic surgeon was very "conservative". These people often say in frustration that they just can't see a difference after having paid much for their liposuction in Beverly Hills. It seems that these patients did not do adequate research about the experience of their plastic surgeon in liposuction and body contouring. They might have just chosen a cosmetic surgeon only based on advertisement, their office location, and hype. Therefore, I recommend that really investigate the credentials of your plastic surgeon. Many patients don't know the difference between a Board Certified Plastic Surgeon and a Board Certified Cosmetic Surgeon. A cosmetic surgeon is not a plastic surgeon, and did not have a formal plastic surgery residency training and Board Certification by the American Board of Plastic Surgery.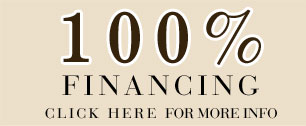 Also, carefully view before and after pictures of your plastic surgeon's patients. If he/she does not have many examples of the specific procedure that you are contemplating, maybe, he/she is just not experienced in it. To remedy this choose a plastic surgeon that is board certified and is experienced in Large-Volume-Liposuction.
The second most common reason for dissatisfaction with Liposuction in Beverly Hills or Los Angeles is getting dimples, ripples, bumps, or skin irregularities. These skin irregularities are sometimes unavoidable depending on your skin elasticity, chronic skin sun damage, presence of stretch marks, or a history of recurrent weight gain and loss. Multiple previous liposuctions can increase your risk of skin irregularities with subsequent liposuctions.
Having said this, certain liposuction techniques can help reduce the occurrence of dimples, ripples, and bumps. Liposuctioning from multiple entrance sites and at right angles does lessen the chance of skin irregularities. Tumescent liposuction has a lesser probability of these complications as compared to Ultrasonic liposuction, power-assisted liposuction, laser-liposuction, or lipo-zap.
To help revise these liposuction outcomes, it might be necessary to do fat grafting in certain locations, along with revision liposculpture in adjacent areas. Dr. Younai has had experience with these techniques in the areas of the neck and face, abdomen, back, thighs, chest, and buttocks.
Finally, you can help lessen your chance of getting dimples, ripples, or bumps after liposuction, by doing aggressive and thorough massage over the areas of liposuction. This deep skin massage when combined with skin hydration helps increase skin circulation and healing, as well as smoothening out areas that might be predisposed to become dimply. Dr. Younai recommends all his liposuction patients in Los Angeles and Beverly Hills to continue this for at least 8 weeks after their liposuction.
Dr. Sean Younai is a Board Certified Plastic Surgeon with more than 16 years of formal higher education training, as well as years of private practice specializing in Liposuction and body contouring. During your consultation, Dr. Younai will review your treatment options for Body Contouring and Liposuction, including pros and cons, potential risks and complications, recovery course, pre and post operative instructions, and esthetic outcomes. There are also many before-and-after pictures, high resolution images of Liposuction available in our photo gallery.
If you are considering liposuction in Beverly Hills or Los Angeles contact board certified plastic surgeon Dr. Younai. The California Center for Plastic Surgery serves Beverly Hills, Los Angeles, Santa Monica, Hollywood, Burbank, Sherman Oaks, Encino, Calabasas, Woodland Hills, Thousand Oaks, Westlake Village, Pasadena, Glendale, Valencia, Palmdale, Fresno, Bakersfield, and Oxnard.