Liposuction Techniques Los Angeles
There are three major liposuction techniques are used in Beverly Hills & Los Angeles.
Tumescent Liposuction in Beverly Hills & Los Angeles Tumescent Liposuction was popularized in Los Angeles in the 1970's. Currently, Tumescent Liposuction remains the most common, and the safest, method of liposuction used in Beverly Hills and Los Angeles. The term "tumescence" refers to the swelling and firming of fatty tissues by the means of infusing fluid into the tissue. First, tiny incisions are made over the areas to be suctioned; then, the area is infiltrated with a salt water (saline) solution that contains an anesthetic (Lidocaine) and adrenaline which reduces blood loss and bruising. This reduction of blood loss through the shrinking of capillaries has been a great advance, enabling Beverly Hills Plastic Surgeons to remove much fat with minimal blood loss. Tumescent liposuction involves infusing the areas to be suctioned with a solution that equals two to three times the amount of the fat and fluid that will be suctioned out. In the Super-Wet technique of liposuction, however, the tissues are infused with an amount of fluid that equals the fat and fluids that will be suctioned. Super-wet involves the use smaller amounts of, or no, Lidocaine, thereby reducing the risk of Lidocaine toxicity.
Once the area has been sufficiently plumped up, the cosmetic surgeon removes these fat cells through the insertion of a liposuction cannula, a tiny wand like instrument that suctions and removes the loosened fat cells via a high-power suction machine. The fat then glides through transparent vacuum-like tubes as fat and fluid are suctioned from your body. Because of the fluid loss, you need to be monitored carefully by an experienced anesthesiologist who can balance your fluid intake and output throughout the procedure.
There is nothing arbitrary about this process. A skilled Liposuction specialist, like a sculptor, has to use his sense of sight and touch to assess the areas of fat buildup and to contour and sculpt these areas into an ideal form. It also requires a great deal of arm movement and exertion by the plastic surgeon, as he or she both suctions and sculpts. The tumescent liposuction technique has a low complication rate in and of itself, yet is also used as preparation for other kinds of liposuction techniques.
Power Assisted Liposuction in Beverly Hills & Los Angeles
Power-assisted liposuction utilizes a vibrating suction cannula to speedup the suctioning process. Developed by a German surgeon, this liposuction technique employs an electric-powered cannula, which like a jackhammer sucks out the fat faster. In my opinion, while it might help the surgeon to do his or
her job faster, it takes away from the plastic surgeon's ability to feel the contour and the topography of tissue as this machine vibrates. Also, this machine might not be safe to be used in delicate or potentially dangerous areas such as the neck and face.
Ultrasonic Assisted Liposuction (UAL) in Beverly Hills & Los Angeles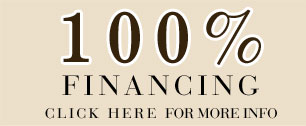 This liposuction method was first used in the 1990's, and was considered an advance in treating especially fibrous areas, such as the male chests, back, and flanks. It uses cannulas that bombard subcutaneous fatty tissues with ultrasonic waves, thereby liquefying them through ultrasound energy and heat. An external method also delivers this energy by applying a paddle-shaped instrument to the skin. The higher general complication rate of this technique as compared to other conventional techniques has recently drawn surgeons away from this fad. Specifically, ultrasonic assisted lipoplasty (UAL) carries an increased risk of skin and tissue burns, permanent tissue damage and scarring, nerve damage causing lasting skin irritation or pain, and fluid buildup or formation of seroma – cavities of fluid beneath the skin. Because there is insufficient proof of the safety of UAL devices, the Food & Drug Administration (FDA) has never approved the marketing and advertising of UAL devices to be specifically used for liposuction.
Smart Lipo or EZ Lipo are no different than the traditional Tumescent Liposuction; but rather a marketing gimmick used by some cosmetic surgeons, who perform liposuction under local anesthesia.
LipoZap technique uses laser beam to breakup fat cells under local anesthesia. Its efficacy or safety has not been adequately proven.
Large Volume Liposuction in Beverly Hills & Los Angeles

Large volume liposuction was born out of the desire of plus size women to look curvy and sexy, without having to become too thin. Large volume liposuction accomplishes more than weight loss; it provides heavy set men and women with the shape and figure that they always wanted. This is accomplished safely when liposuction is performed by a board certified plastic surgeon who has the depth of knowledge, experience, and support structure to conduct large volume liposuction.

With traditional Liposuction approximately two liters of fat (about the size of a Coca-Cola bottle) are removed. This is successful when smaller localized "problem" areas of the body are being contoured. However, the removal of this quantity of fat will not make a difference in a large person whose goal is significant size reduction.In the latter case,large volumes of fat,

five or more liters are removed, with the dramatic outcomes- 2 to 5 size reduction in cloth size. The surgeon removes the fat with an eye towards contouring the area as well. In Large Volume Liposuction, it is a good practice to combine the Tumescent with the Super-Wet Technique, as the latter does not use Lidocaine (or uses less), thereby avoiding the risk of Lidocaine toxicity.

If you are considering Large Volume Liposuction, you should seek a plastic surgeon who has very extensive experience in performing this procedure in an optimal surgical facility. A minority of qualified plastic surgeons specializes in this.

Doctor Sean Younai, MD, FACS, is a Board Certified Plastic Surgeon in Los Angeles who has been performing body contouring and large volume liposuction for more than a decade. As a large-volume liposuction specialist he is routinely sought by patients from all over the United States and abroad. Locally, he serves men and women from the Northern as well as the Southern California regions. Some of these cities are Beverly Hills, Los Angeles, Santa Monica, Hollywood, Burbank, Sherman Oaks, Encino, Calabasas, Woodland Hills, Thousand Oaks, Westlake Village, Pasadena, Glendale, Valencia, Palmdale, Fresno, Bakersfield, and Oxnard.

During your consultation at the California Center for Plastic Surgery, Dr. Younai reviews your treatment options for body contouring and Liposuction, including pros and cons, potential risks and complications, recovery course, pre and post operative instructions, and esthetic outcomes.

"I have already been laughed out of the offices of a few plastic surgeons, so what you do seems amazing to me. I have lost 130 pounds in the past two years. No matter what I do, I can't get past this plateau. I've tried and tried, but my legs and butt are never reduced. My arms are huge and make me so self-conscious. I would love to meet with you as soon as possible. I hope that you can get me on the right track!"
–Cheryl, age 45

In our photo gallery, there are also available many before-and-after pictures and high resolution images of plus size people who have had large-volume Liposuction.