Weight Loss by Large Volume Liposuction Los Angeles
Liposuction has become a new method of weight loss for men and women in Beverly Hills and Los Angeles who are overweight or obese. While bariatric surgery has revolutionized surgical weight management throughout California and the US; people are realizing its risks, complications, and long term side-effects on body shape. Heavy and large people who reach a frustrating plateau after diet and exercise, find large-volume-liposuction an alternative to gastric bypass surgery. They have seen their overweight friends who have had weight loss surgery not only lose excess body fat, but also to have uncontrollably lost body mass in the areas that they wanted to keep! For example, after lap band surgery, women often find their breasts shrink away and sag. Rapid and massive total body weight loss results in sagging skin that draped off arms, abdomen, buttocks, and thighs. Obese men and women of Los Angeles and Beverly Hills who were once happy to have lost much weight with gastric bypass are now facing another dilemma- how not to look disgusting when they take off their clothes?
Large Volume Liposuction can drastically reduce dress size by removing unwanted fat from selected body areas, instead of the whole body as experienced with bariatric surgery. Meanwhile, this method of liposuction keeps full other body areas such as the buttocks, breasts, and the face. Among overweight people in Los Angeles, there are many that have changed their lifestyle and eating habits in a way not to gain any further weight. Despite their sacrifice they become frustrated with their inability to lose weight in right areas of their body. For example, they wished that they could reduce their thigh size to the portion of their upper body. Some want to only lose weight in their gut without getting thinner legs. These people find large volume liposuction as an effective alternative to Bariatric surgery.
Large volume liposuction was born out of the desire of plus size women to look curvy and sexy, without having to become too thin. Large volume liposuction accomplishes more than weight loss; it provides heavy set men and women with the shape and figure that they always wanted. This is accomplished safely when liposuction is performed by a board certified plastic surgeon who has the depth of knowledge, experience, and support structure to conduct large volume liposuction.
Doctor Sean Younai, MD, FACS, is a Board Certified Plastic Surgeon in Los Angeles who has been performing body contouring and large volume liposuction for more than a decade. As a large-volume liposuction specialist he is routinely sought by patients from all over the United States and abroad. Locally, he serves men and women from the Northern as well as the Southern California regions. Some of these cities are Beverly Hills, Los Angeles, Santa Monica, Hollywood, Burbank, Sherman Oaks, Encino, Calabasas, Woodland Hills, Thousand Oaks, Westlake Village, Pasadena, Glendale, Valencia, Palmdale, Fresno, Bakersfield, and Oxnard.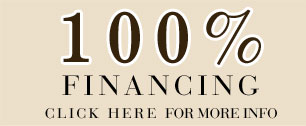 During your consultation at the California Center for Plastic Surgery, Dr. Younai reviews your treatment options for body contouring and Liposuction, including pros and cons, potential risks and complications, recovery course, pre and post operative instructions, and esthetic outcomes. In our photo gallery, there are also available many before-and-after pictures and high resolution images of plus size people who have had large-volume Liposuction.