Liposuction with Tummy Tuck Los Angeles
Tummy tuck or abdominoplasty is a desirable option for body contouring in plus size women. Large size women seek abdominoplasty in Los Angeles not necessarily to loose weight or to get smaller, but more importantly to get a proportional figure.

Large size women are often challenged by not having the right curves in the right places! For some plus size women liposuction can shape their body by removing excess fat from the stubborn areas. For example, liposuction of the abdomen, waist, and the lower back can help shape women to have a more hour-glass figure and more sexy curves! This enables large size women to fit better in their favorite cloths and to be able to have better options in choosing cloths.
There are many liposuction techniques advocated in Los Angeles but the most effective method for full figured men and women is Tumescent Large Volume Liposuction. This technique of liposuction has revolutionized body contouring for large size women and has enabled them to see a real difference.
For some large size women in Los Angeles liposuction might not provide the optimal results! This is a group that have lost and gained weight over the years and thus have developed loose skin folds of the abdomen, upper back, outer chest, legs, and arms. These women are best served by a tummy tuck or abdominoplasty, but the technique that is designed for large size women.
High Tension Abdominoplasty is a unique tummy tuck technique designed for large sized women. High Tension Tummy Tuck not only removed hanging skin folds of the abdomen, but also helps shape the waist, tighten the abdominal muscles, smoothen out the upper thighs, and more. In a way it is a merger between liposuction and tummy tuck which addresses all the issues associated with excess fat, skin folds, and poor skin elasticity and sagging.
Dr. Younai is a board certified plastic surgeon who specializes in all aspects of body contouring for plus size women. He is expert in large-volume Liposuction, High tension Abdominoplasty, Body Lift, Thigh Lift, Arm Tuck or Brachioplasty, Breast Reduction, and Breast Lift surgery. During your consultation Dr. Younai will examine you and review pros and cons of each procedure, potential risks and complications, recovery course, pre and post operative instructions, and esthetic outcomes. There are also many before-and-after pictures and high resolution images of abdominoplasty available in our photo gallery.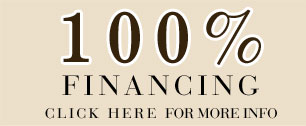 Dr. Younai receives patients at the California Center for Plastic Surgery from the Northern as well as the Southern California region. Some of these cities include Beverly Hills, Los Angeles, Santa Monica, Hollywood, Burbank, Sherman Oaks, Encino, Calabasas, Woodland Hills, Thousand Oaks, Westlake Village, Pasadena, Glendale, Valencia, Palmdale, Fresno, Bakersfield, and Oxnard.